Big Oaks is a public 27-hole golf course and driving range. We're located at 6117 123rd Place, Pleasant Prairie, Wisconsin, at the intersection of Green Bay Road and the Wisconsin-Illinois state line.
Our facility has three different 9-hole courses, each with a slightly different character. The North & East Courses were designed by Rolf Campbell. East opened in 1987 & features wide fairways with large greens. North opened in 1991 & features shorter holes with meandering creeks. The South Course was designed by Dick Nugent & opened in 2001. South features oak-lined fairways & a few holes that will challenge the longest hitters. The courses were constructed by Anthony Fillichio and Jose Reyes.
Because we offer 27 holes, pace of play at Big Oaks is rarely an issue. Most golfers play any of the three courses in around 2 hours. To book a tee time, please call. Our hours are sunrise to sunset, 7 days a week. The course is open for play year-round, though occasionally we close due to excessive snow cover or heavy flooding.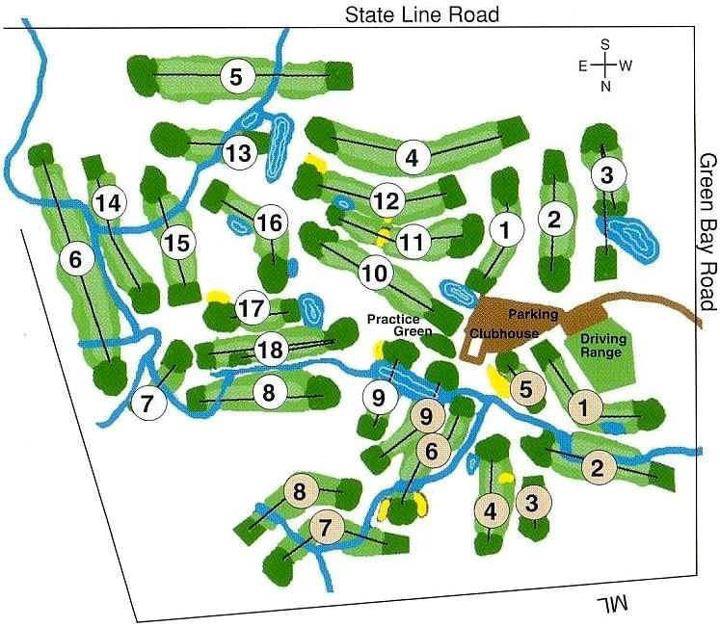 Why is south on top? That's the direction you face when leaving the clubhouse. It makes sense in its way.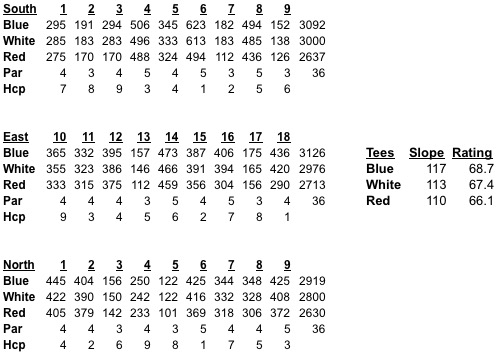 Please note: The first flag indicates the location of all flags on all greens for those 9 holes. If the first flag is left and front, all the flags will be left and front. Share that with your friends…or don't depending on how much you like your friends.